We want to improve treatment and support for patients who have heart failure and/or require heart related rehabilitation, to ensure that their heart function is working at its best.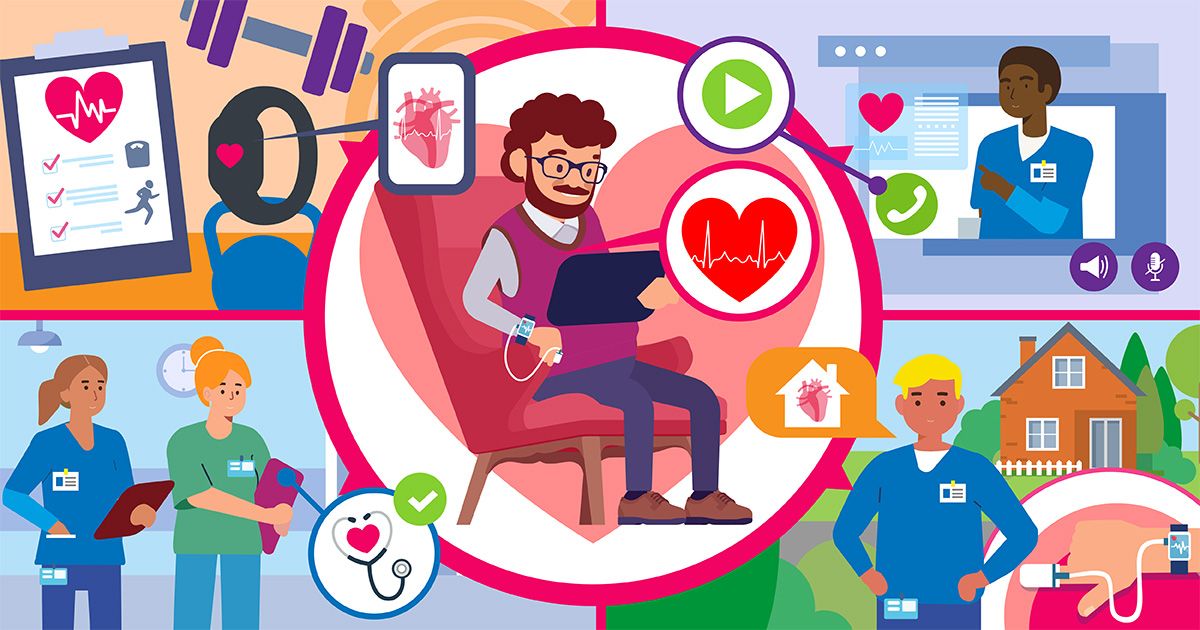 To do this we are exploring new ways of providing a variety of care and support services, so that patients have a better experience and avoid unnecessary hospital visits and stays.
This programme has taken the opportunity for Lincolnshire to invest in increasing the number of cardiac experts in people's communities and for our teams to work together more effectively.
Our vision is that patients and health professionals should have faster access to specialist advice, that hospital admission should only be when there is no alternative, and that we make the most of using new technologies that increase the benefits to patients.
We are currently working with Hospital and Community Trusts, as well as with GPs from across Lincolnshire to redesign how we support families affected by heart failure, and those patients who need to improve their health and recover from a heart attack or other forms of heart disease or surgery.
We are increasing our opportunities within communities to support patients and health professionals through providing virtual wards in the patient's own home. We are also setting up community-based facilities such as cardiology clinics, so that the patient will directly benefit from our cardiology care closer to home.
This also includes supporting a community based Multi-Disciplinary Team (MDT) who are made up of different clinical and non-clinical staff from different specialist areas who can provide care and support to the patient. Also, community-based, rapid-access, heart failure diagnostic clinics will enable patients experiencing symptoms and needing treatment to be diagnosed faster.